Books & Maps
What you can find on this website is only a small part of what I have published in the last 15 years on Barolo and more generally on wine zones of Italy and beyond.
There are paper maps, from Barolo and Barbaresco to Bordeaux and Sauternes, ranging through Chianti Classico, Valpolicella, Valtellina and many other regions, and there are beautiful relief maps.
All available on ENOGEA.com store.
Then there are three books, which in a short time have established themselves as authentic reference works in the literature of wine.
Barolo MGA Vol. 1, now in its second edition (the first, sold out, is the one with the blue stripes in the second illustration below);
Barolo MGA Vol. 2, which is a complementary volume to the first, therefore completely different in content and available only in very few copies;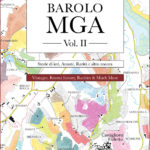 Barbaresco MGA, now in its second edition, published in june 2021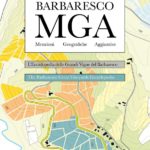 If you live in one of these following countries, please contact my local distributors or visit their websites:
USA
Rarewineco.com
Australia
Trembath & Taylor
matt@trembathandtaylor.com.au
UK
Wine Behind the Label
david@winebehindthelabel.org
Sweden
Jonas Bonam
jonas.boman@gmail.com
Norway
Vinoclub
andre.sperre@vinopiemonte.no