Codana
Castiglione Falletto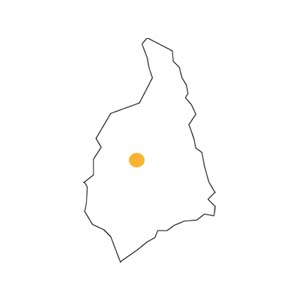 Except for Monforte d'Alba, where MGAs are very extensive, in most other cases the MGAs are located along a single ridge or around a crest or bricco. Very rarely do they extend over two opposite sides, as is the case, for example, of Sarmassa of Barolo and Codana of Castiglione Falletto. Unlike those, Codana, however, has only one side well suited to the cultivation of Nebbiolo, the one situated between Vignolo and Monprivato.
One wonders why there have been only a few sporadic vinifications of Barolo in the history of this vineyard (Terre del Barolo and Mauro Mascarello, both in the early 1990s). Surely it cannot be due to the geological change that occurs right near the border between Codana and Monprivato, because the younger soils on the typical Sant'Agata Fossili Marls guarantee excellent bases for Nebbiolo, as both Vignolo and Fiasco testify, to remain in the vicinity.
A more likely explanation is the absence of producers who believed in its potential, and in this regard a turning point may have arrived with the important acquisition of Vietti on this very slope. An acquisition that, among other things, marks a return to origins, since between 1600 and 1700 Codana was practically a monopoly of various branches of the Vietti family.
Recommended tastings: -.
Surface:
9 ha
Elevation:
230 - 270 m
Harvest period
Very early
Early
Intermediate
Late
Very late
Geology: MSAt